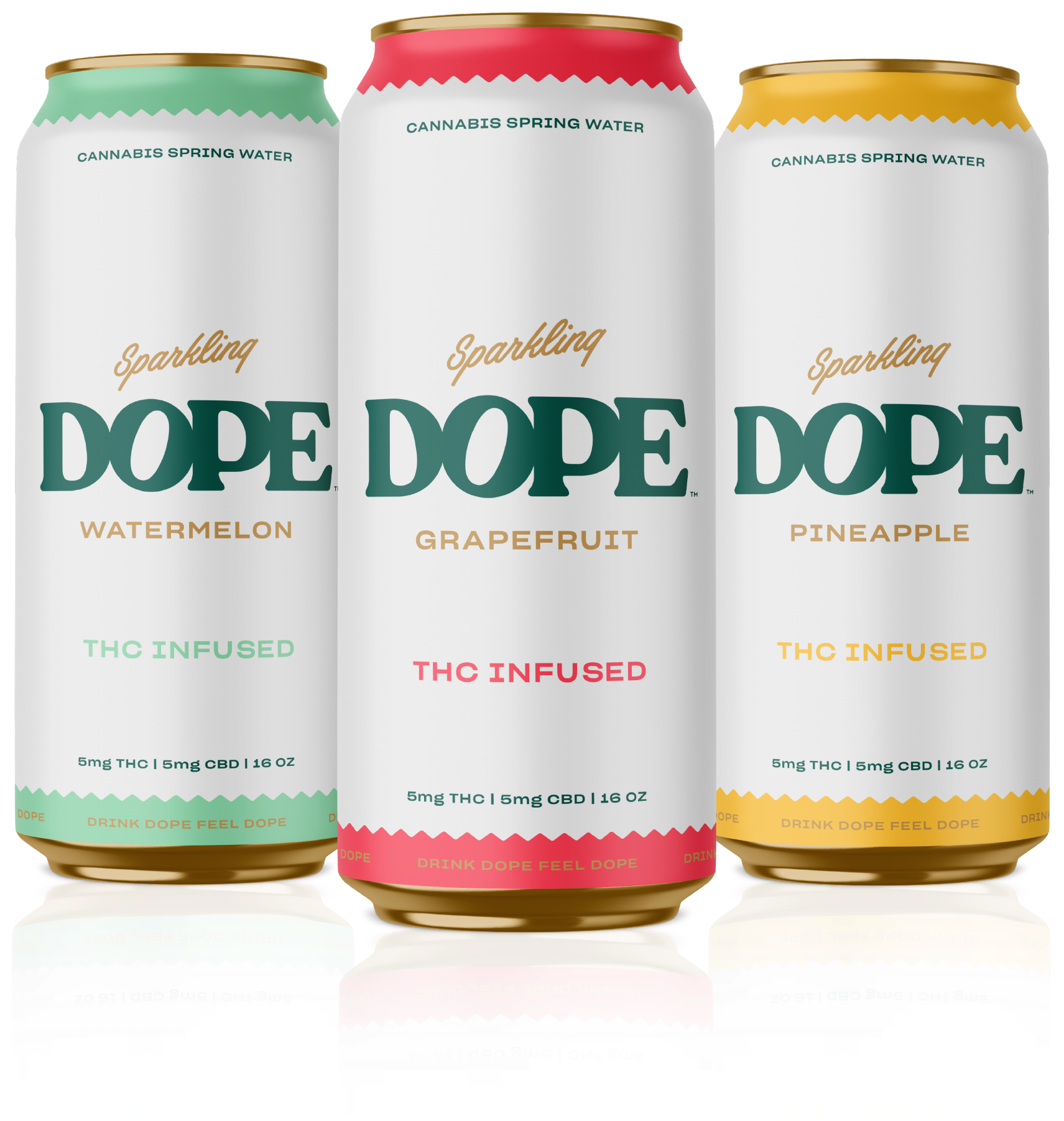 A refreshing cannabis spring water infused with a hint of natural flavour. Micro-dosed with 5mg of THC and 5mg of CBD (per can) to create a gentle, happy buzz.

DOPE Drinks are more than just a range of delicious, hydrating beverages boasting a better-for-you buzz. They hold the future. The next generation of social drinking.
Because, happy shouldn't come with a hangover.
We are hellbent on sharing A New Kind of Unwind™ with the world, but we can't do it alone. If you'd like to be a part of the FEEL DOPE™ revolution, simply click the link to find out how you can own a stake in the drinks of tomorrow, today.